COACHING BUERO
Coaching Buero delivers positive and lasting results through a year-round process that helps you define your targets and create a customized game plan to be successful in your business.
EXECUTIVE
Executive coaching is designed to help facilitate Personal and Professional development
GROUP
Part of Group Coaching is that our associates work in a group setting with other small business owners.
WEBINARS
A fantastic webinar to participate with interesting topics and presenters.
ONE-ON-ONE
A Business Coach will help you develop long-term and short-term goals and strategies
WORKSHOPS
Training in the company world is absolutely crucial. Through good training, you will get better employees.
E-BOOKS
Read one of our free business e-Books now and find out more about the value that Coaching Buero.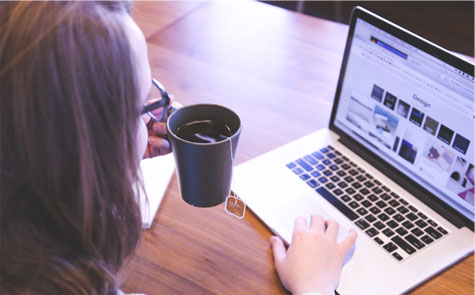 Vision 1 : POWER OF REVIEWS IN DIGITAL ERA
Everyone looks at reviews.  So what's your business doing to (1) make sure your happy clients are leaving great reviews and (2) manage sub-par reviews online? When was the last time you googled your own business to see what people are saying? If you are not managing your online presence, you're missing an opportunity.
Whether you call them millennials or young professionals, the younger members of today's workforce want different things from their careers than their parents or grandparents did. For many, work isn't just about clocking in, clocking out and taking home a paycheck anymore. Sure, they need to make money, but they want jobs they like at companies that are invested in helping them learn, grow and return.
Vision 2 : BRIDGING THE GAP WITH MILLENNIALS
Vision 3 : TURNING SATISFIED CUSTOMERS INTO NEW BUSINESS
When you are building a company, happy customers are more than good business, they're also great marketing. People in this ever increasingly social world are happy to spread the word about your company when they have a great experience, but you have to ask for their help. So, when was the last time you asked someone for a referral, recommendation or review?
LATEST NEWS
Have you ever faced discrimination in your workplace? In this article, we will discuss the laws against discrimination in the workplace. Discrimination is based on different factors like birthplace, race, ethnicity and many more. The employees are treated in unfair means as a result of discrimination. There may be some notable exceptions like affirmative action where the discrimination can be violated by federal laws. Some states will follow laws which are stricter than federal laws against discrimination in the workplace.
Coaching Buero team has been my business coach for one year, and I intend to continue working with them. I used to visit Coaching Buero twice a month for about 2 hours each trip, and I work on projects/assignments. Coaching Buero is an amazing coach! I highly recommend their services. Instead of telling me what to do, Coaching Buero team listens and then expertly guides me to find solutions to the challenges I'm facing with my business and personal efficacy. I'm now working smarter and making more money.
Shirley C.Elzy